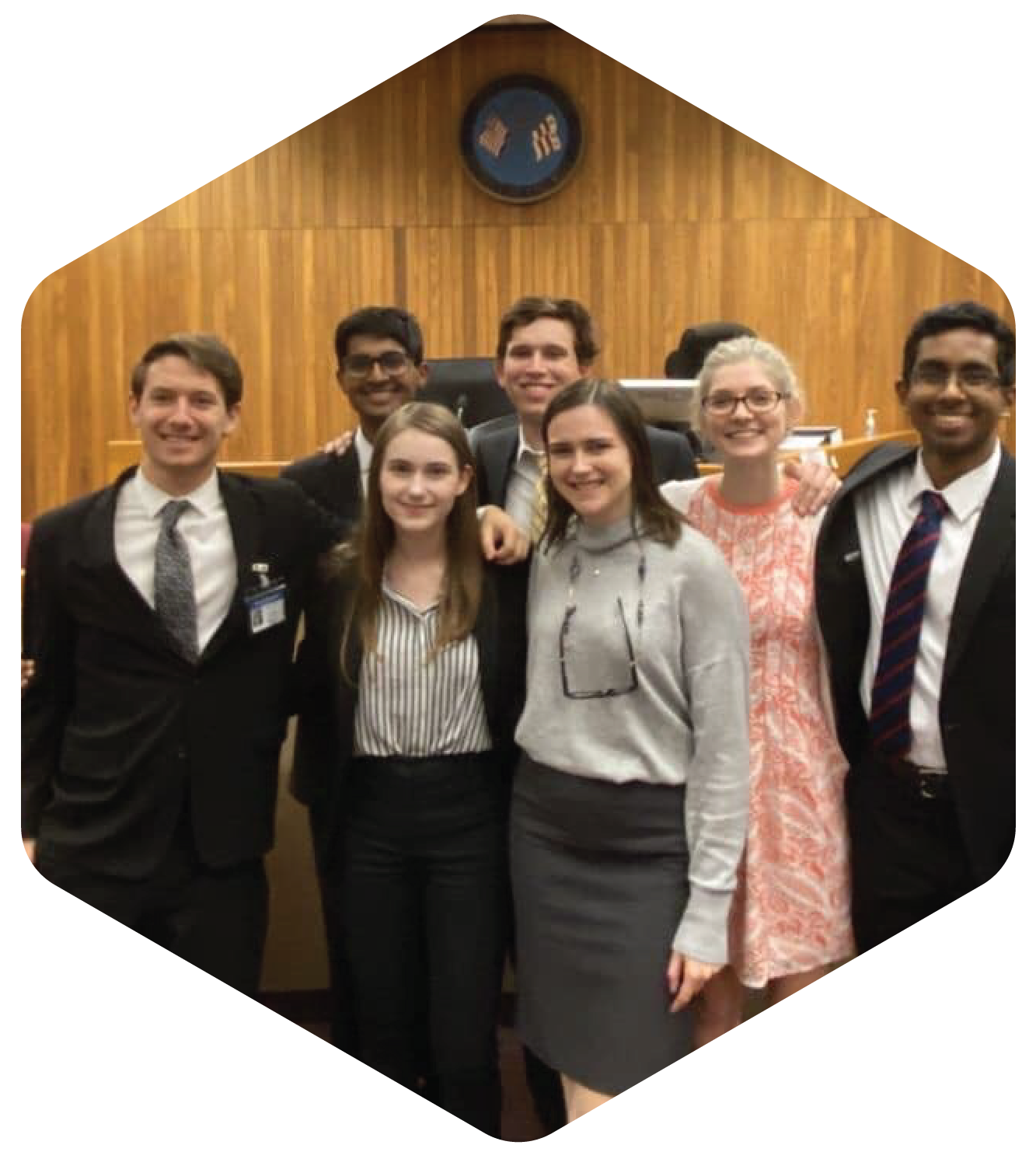 Student Orgs:
Atlanta Academy on Science and Innovation Policy
Georgia Tech Mock Trial Team
Intellectual Property Student Organization
Meg & Sam Flax Lecture Series on Public Policy
Overview:
Learn about policy making and the system of laws that govern a group of people on a local, state, and national level. Learn to critically think and make informed decisions about the world around us to pursue a career related to government or policy making.
Intro Courses:
POL 1101  Government of the United States
The purposes, structure, and functions of national and state governments, focusing on participation, institutions, and the policy process. Foundations of law, civil rights and civil liberties, role of the media, parties and elections, and policy processes.
PUBP 2010  Political Processes
Introduction to political models and theories of policy making. Agenda-setting, stakeholder involvement, policy adoption, policy design and implementation, evaluation, and advocacy.
Curriculum: